Dip Trip to Ionian & Aegean Islands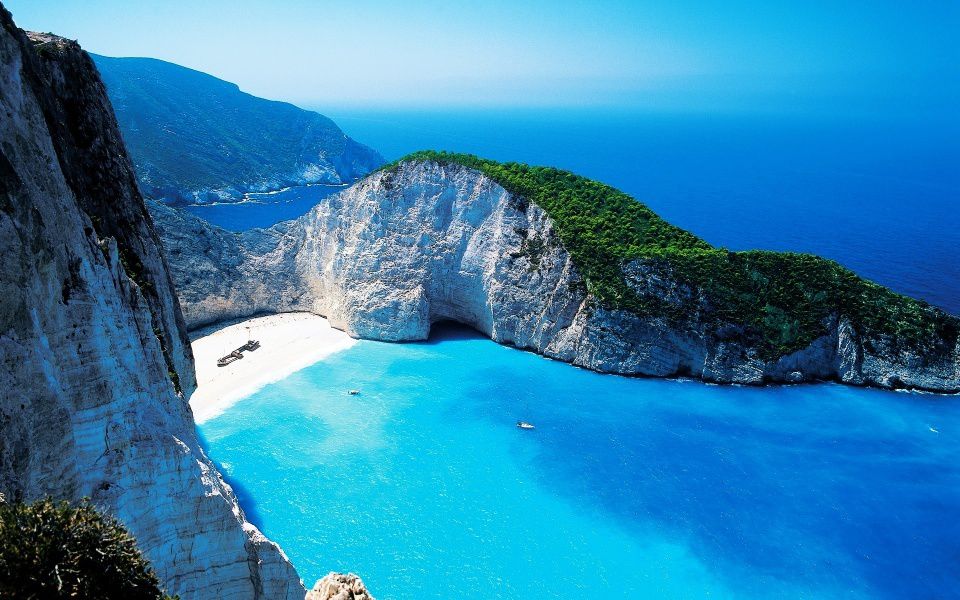 Go for a dip in the crystal-clear, bathwater-warm Aegean. Nurse an iced coffee along a bustling harborfront, watching fishermen clean their catch while cuddly kittens greedily beg below. Indulge in fresh seafood at a rustic seaside taverna, and chat with the big personality whose family has owned the place for generations, all while watching the sun gradually descend into the sea. Putter along remote-feeling roads across the spine of the island on a rented ATV by karpathos rentals, then drop down on a twisty lane to a desert-isle cove with an inviting beach. The Greek islands really do live up to their worldwide acclaim.
While I appreciate a healthy dose of restorative island time, I prefer to spend the bulk of my Greek vacation visiting the country's amazing wealth of ancient sights. That's why I've focused my Greece: Athens & the Peloponnese guidebook on the bustling capital of Athens and Greece's "heartland," the Peloponnese, where — compared to the islands — prices are much lower, tourism is less suffocating, and travelers have more exciting opportunities to peel back layers of history. Still, a visit to Greece isn't complete without at least one island stay.
Greece's roughly 3,000 islands and islets (227 of which are inhabited) are scattered far and wide across the eastern Mediterranean. Most are in the Aegean Sea (south and east of mainland Greece), while a few are in the Ionian Sea (west of the mainland).
The Ionian Islands, closer to Albania and Italy than to Athens, are Greece's northwest gateway to the Adriatic and the rest of Europe — they've had more foreign invaders and rulers (from Venice, France, Britain, Russia, Austria, and so on) than anywhere else in the country.
The main island is Corfu (Kerkyra in Greek), with a bustling, architecturally eclectic main town and a lush, green islandscape dotted with attractions and beaches.
Share this post